We are now accepting applications for K-12.
Daily tours available. Learn more about VFCA with a visit.
COLLEGE CREDITS
On average, our high school students that choose Dual Enrollment earn 6 college credits per year. VFCA has an established relationship with Oral Roberts Universtiy and Calhoun Community College that allows dual enrollment on an approved basis. Should this be a viable option to meet a particular student need, the administration may give approval for dual enrollment.  All costs and fees associated with dual enrollment are the parent's responsibility.
Recognizing the trend for earning college credit while in high school, VFCA has partnered with specific colleges/universities to provide our high school students opportunities for dual enrollment.  Through this program, eligible high school students have the opportunity to complete coursework that would earn both high school and college credit.  Participation in this program requires approval from VFCA administration and fulfillment of all eligibility requirements. Any student desiring to participate must have completed the ACT  with a score of 22 or higher prior to making application to the program.
The options for dual enrollment at VFCA are outlined below.  Each option has its own set of criteria.  Options 1 and 2 require students to attend the actual campus of the institution providing the classes.  Each institution has its own Dual Enrollment form that must be completed.  Option 3 is strictly an online option.  VFCA will have Dual Enrollment forms for students choosing this option Students are limited to two courses per semester for any of the three options.
Participation in the dual enrollment program does not take the place of attendance at VFCA; it is in addition to VFCA attendance.  As well, costs associated with dual enrollment are in addition to the costs associated with enrollment at VFCA.
VFCA's Dual Enrollment Program provides the following options:
Option 1:  Calhoun Community College 
ELIGIBILITY INFORMATION
Eligible students are students in the 11th or 12th grade who have a "B" average in their completed high school courses and who have the written approval of both the high school principal and the local superintendent.
COURSES AVAILABLE
Any college-level courses in English, foreign languages, mathematics, science, or social science; any occupational/technical courses; or any other courses agreed upon by the school system and the college are open to eligible students. Students must meet the course prerequisites prior to enrollment in any of these courses. Students may not enroll in developmental courses (college courses below the 100 level), physical education courses, or in any course on an audit basis under the dual enrollment/dual credit program.
Dual enrollment students must meet prerequisite requirements for any course. Prerequisites may be met by completion of the Calhoun Placement Examination (COMPASS) and/or minimum levels on the ACT in English and Mathematics. Contact our Advising Centers for placement testing or ACT score information.
Students may contact the Calhoun Community College Advising Center in Decatur (256) 306-2648 or Huntsville (256) 890-4770 to schedule an appointment with an academic advisor if they have questions about courses.
COSTS
Costs for college courses are dependent upon the course credit hours. Most courses at Calhoun Community College are 3-4 semester hours. Students will need to contact Calhoun to find the current course costs.
SCHEDULING COURSES
Students in the Dual Enrollment/Dual Credit program may take their coursework at any of Calhoun Community College's campuses. Students should consult the college's current course offering schedule or the college's academic advising centers for information on the dates, times, and locations of courses.  Course selection must be approved by VFCA Administration.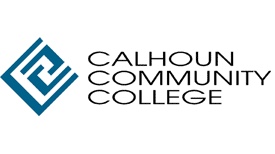 Option 2:  VFCA Online Academy w/ Dual Enrollment through ORU Advantage
 **Completed at VFCA online only
Dual Enrollment Program
Oral Roberts University Advantage provides an affordable and efficient way to get a head start on your college degree while you are still in high school. With approval from your guidance counselor or school administration, these courses will also apply to your high school requirements. You will join college students in courses that are conducted 100% online. Should you choose to attend ORU at our traditional campus or as an online student; the courses will transfer directly into your program of study. If you choose to attend another college or university, ORU's regional accreditation will ensure that most colleges and universities will accept the credits you've earned and apply them to your bachelor's degree. You will need to complete a high school admissions form.
ELIGIBILITY INFORMATION
To be eligible to enroll, you must meet the following ORU admissions guidelines:
§  Completed sophomore level of high school
§  Not earned a high school diploma or GED.
§  Currently hold a minimum 2.8 High School GPA
COSTS
Contact VFCA to find out what the current costs are for dual enrollment.
SCHEDULING COURSES
The scheduling of courses is completed through and with the permission of VFCA Administration.  The online administrator will assist students in completing the enrollment process and selecting appropriate courses.