Music
VFCA offers students in K5-4th grade music and piano lab.  These classes will take weekly lessons as part of their curriculum.  Books are purchased on Registration Day and fees for these classes is included in the monthly tuition.  These classes will have a minimum of one recital performance during the year.
Also, VFCA provides a music performance program for K3-6th.  These grades will be grouped together at different times to learn and perform a music program for the school and families.  Participation in these programs is mandatory.
For students who wish to pursue private lessons in guitar and piano, VFCA will have sign-up sheets available on Registration Day with approved teachers. These lessons are not held at school, but at other locations as determined by the instructor.  These activities are scheduled by the individual teacher and require lesson fees.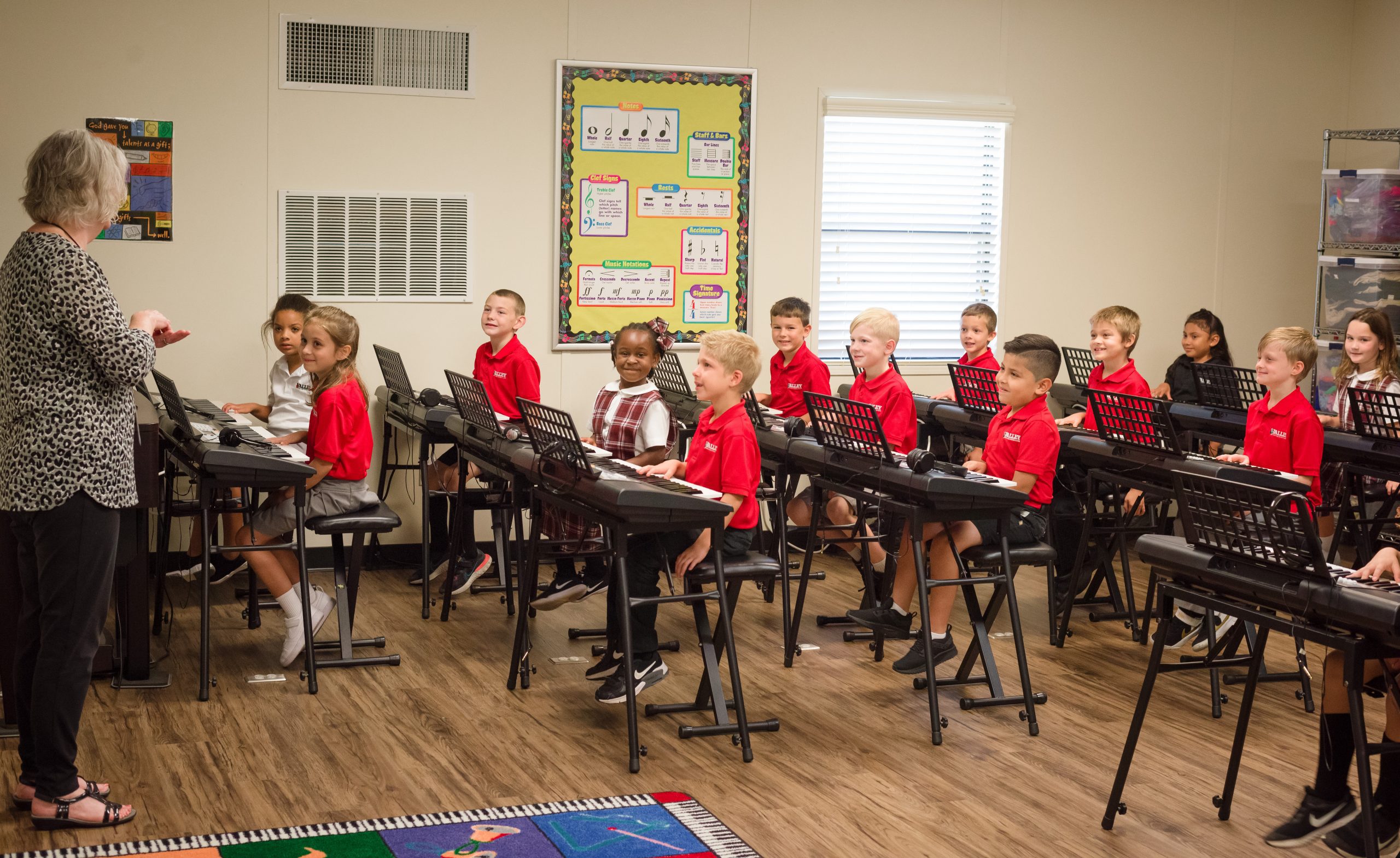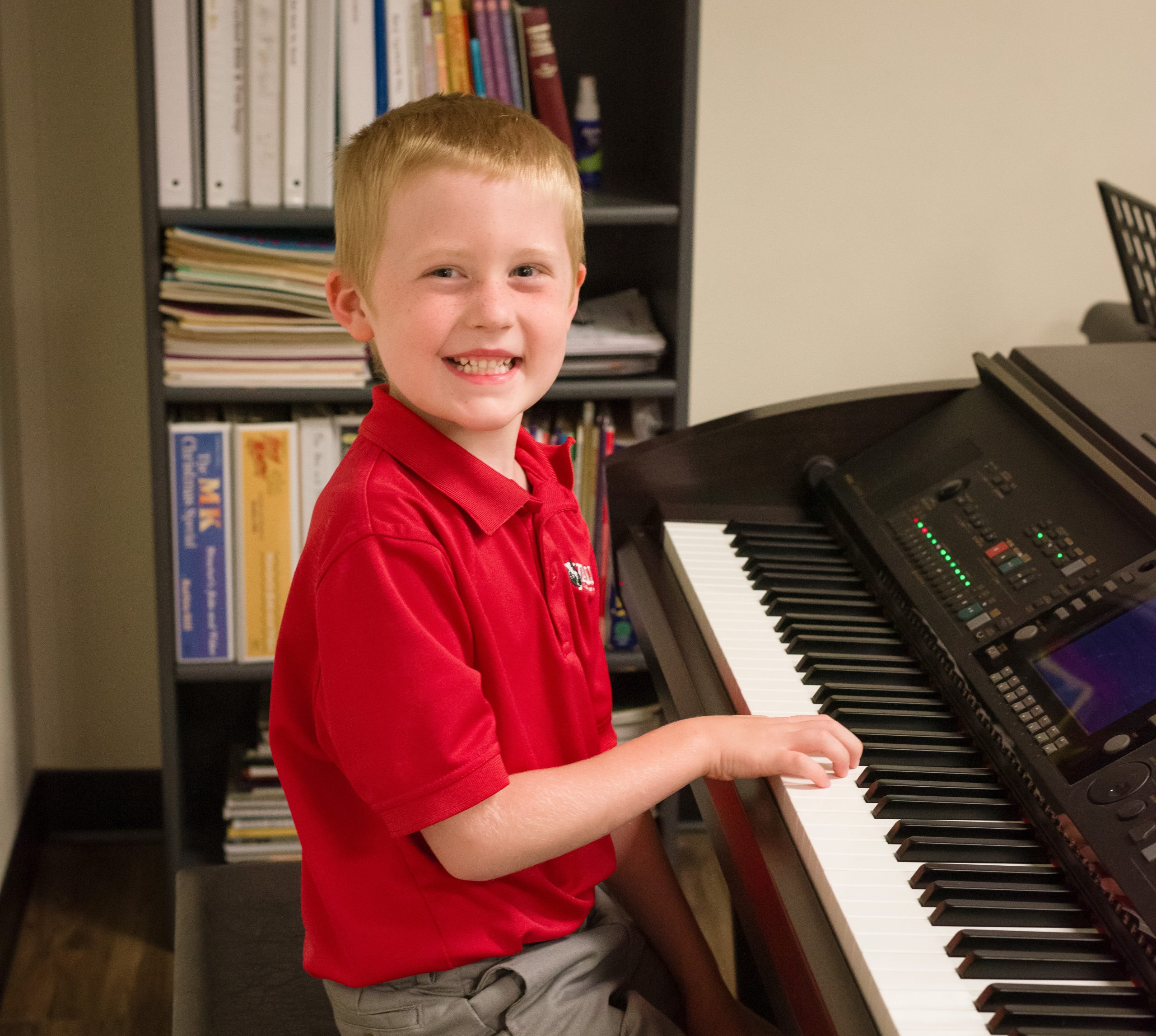 Band
Valley Fellowship Christian Academy's band program was established          with the purpose to help each student grow in
musical ability and knowledge while learning to play a wind, brass, or percussion instrument to the glory of God. The program with two
parts, beginner band and concert band, is open to all
6th-12th grade students.
Beginner Band is designed to train students with little or no previous experience playing a wind instrument. Students do not need any musical background as we teach the basics of reading as they learn to play their instrument. After one year in beginner band, students should gain the tools and experience needed to join the Concert Band.
Concert Band plays band music from the 18th century to
the present, including many different musical styles! Band students
also have the opportunity to serve in the community and serve on
student leadership. VFCA band program provides students with an
opportunity to become godly leaders with musical abilities.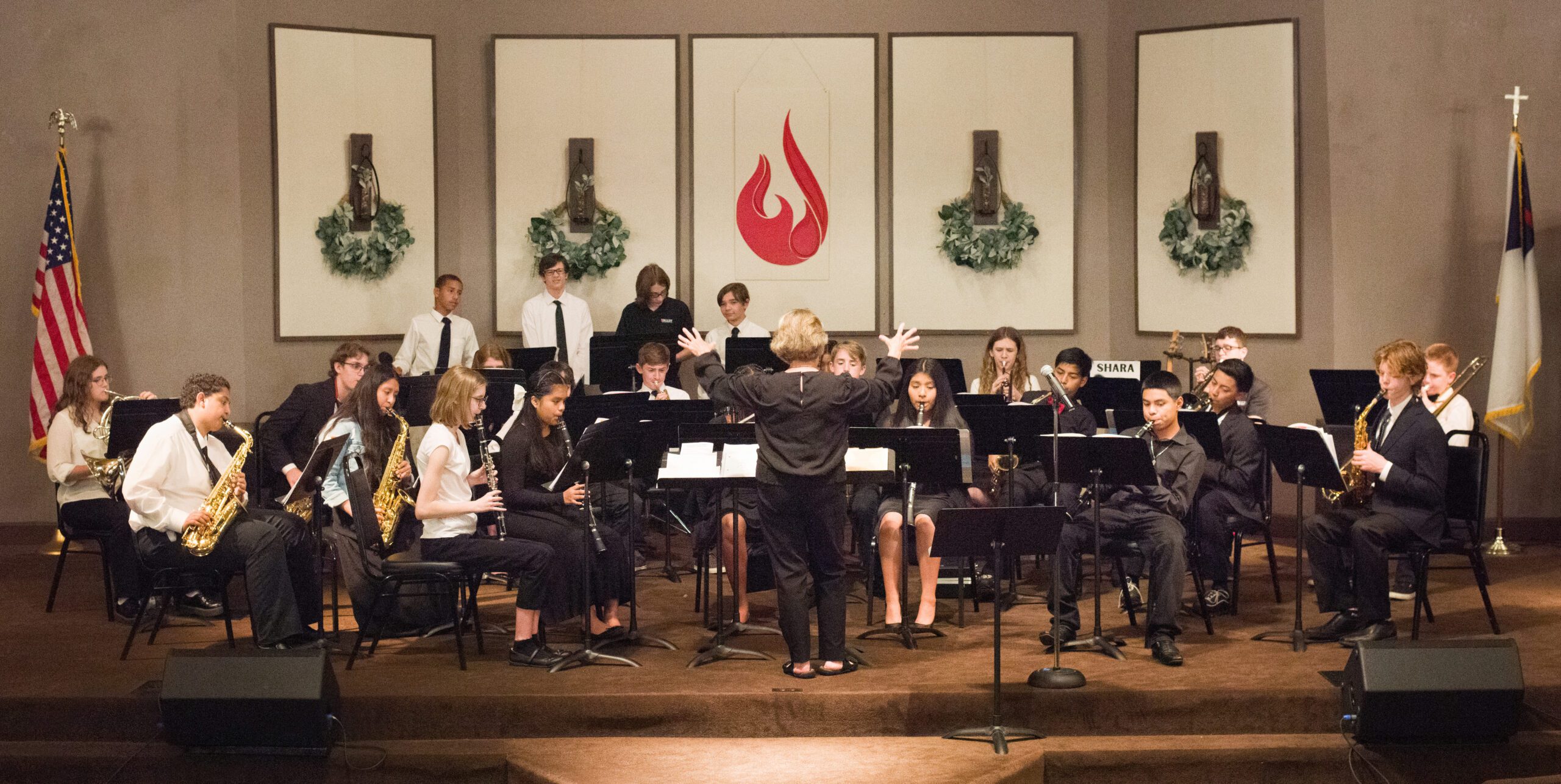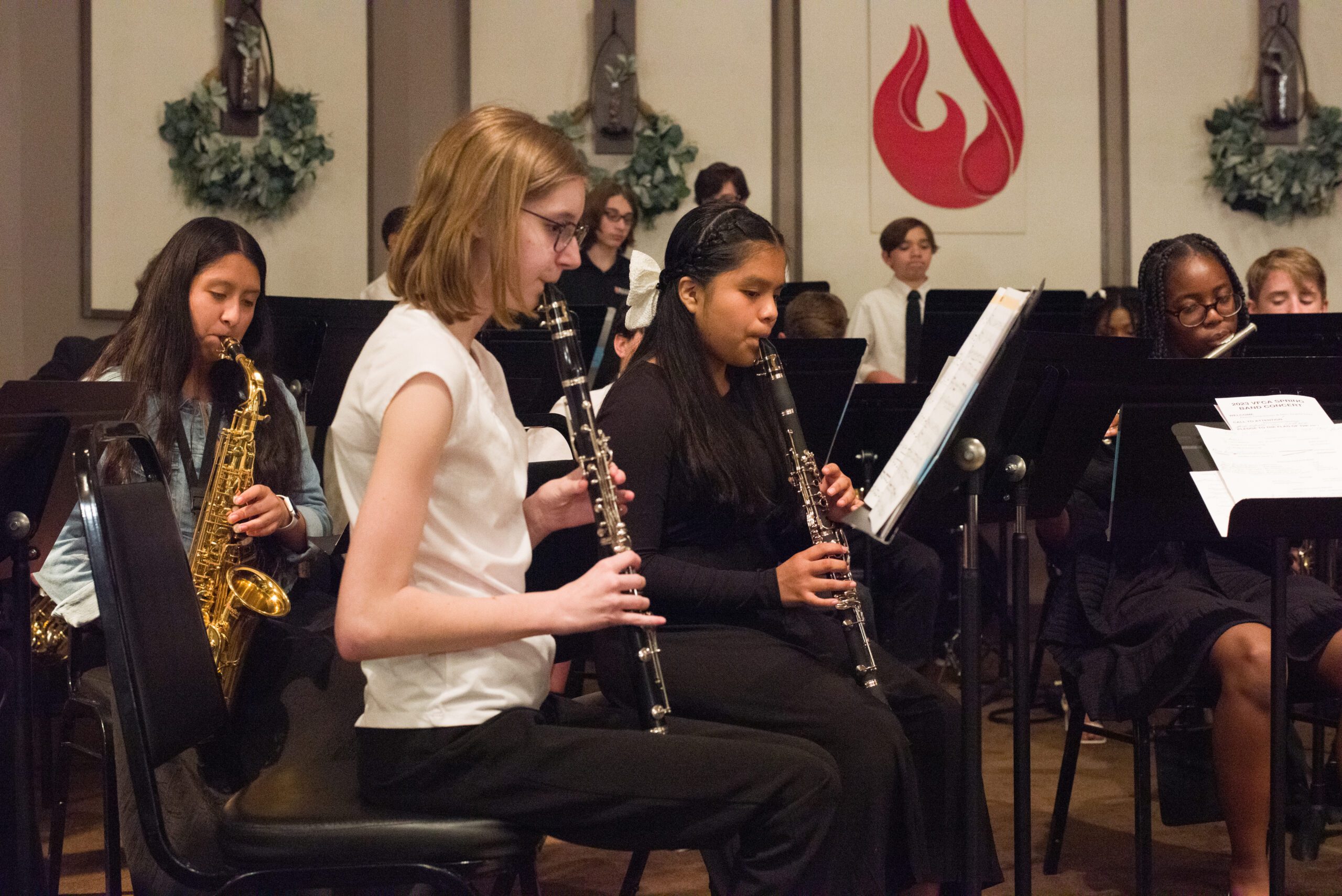 Theatre
VFCA's emphasis on the arts continues in the Upper School where students are introduced to Theater.  Our Theater Department functions much like a drama club. In the past years, students have shown the "Velveteen Rabbit", "One Toy for Christmas", and "Suessical Jr." During these productions, students learn the basics of Theater including set design, makeup, and of course acting. Each play has a Biblical theme in order to reinforce the mission of "Raising Godly Leaders."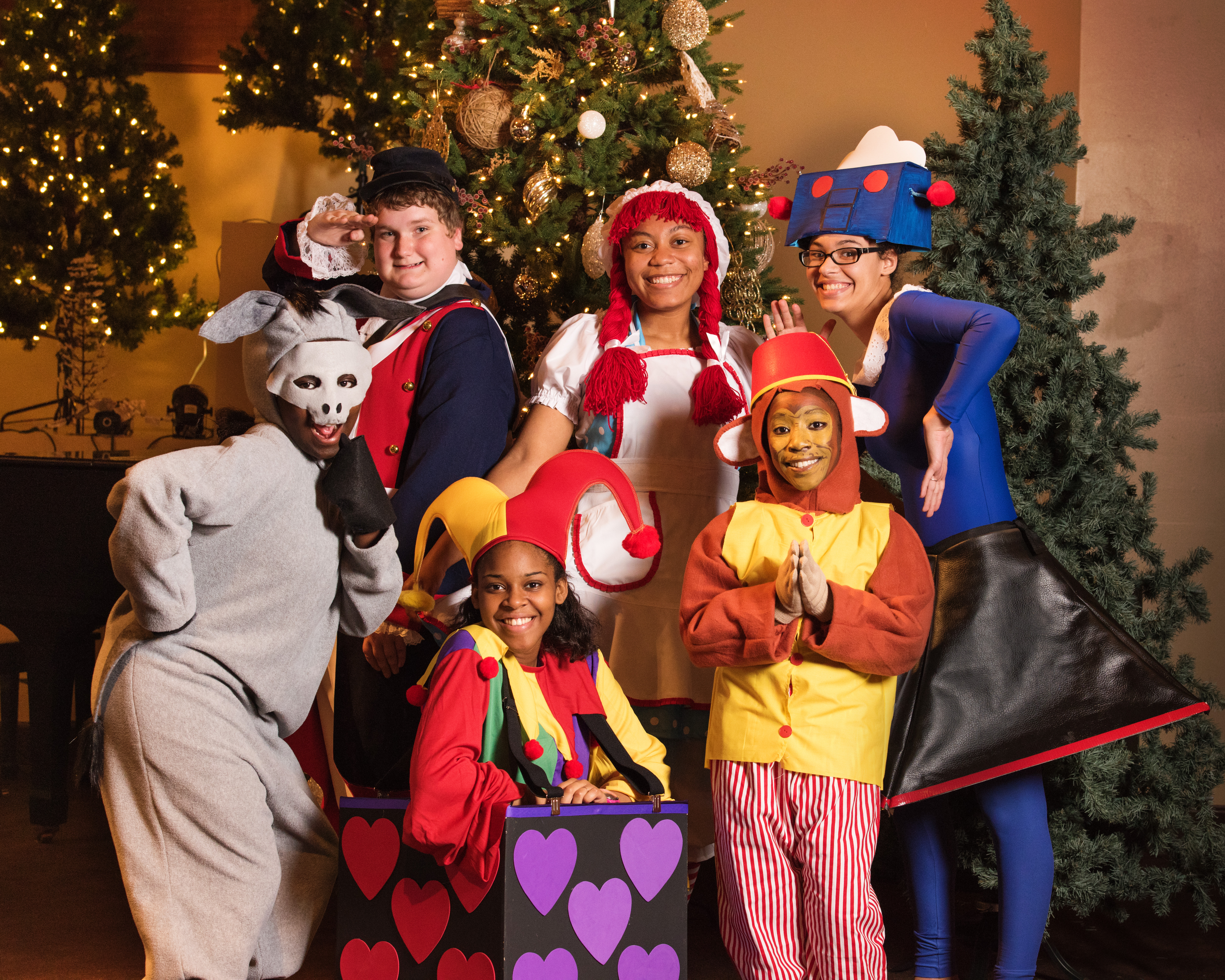 Visual Art
Our visual art program is offered as a special class that each student is able to attend once a week. Biblically integrated lessons covering the 7 main elements of art:  line, shape, form, color, space, texture, and value form the foundation of Elementary art lessons.  
Middle School students have an elective option to advance their artistic skills through Introduction to Drawing and Drawing II.  This class is designed to equip students with knowledge, skills, and opportunities to create realistic and proportional drawings – a foundational skill for a variety of careers. Throughout the course, students learn to perceive edges, spaces, values and relationships. Check out the progress these VFCA drawing students have made from the beginning of class (left image – before instruction) to the end (right image – after instruction)!
High School students have an elective option to take artistic career readiness courses.  Courses such as photography and graphics design with a marketing emphasis have been offered previously at VFCA.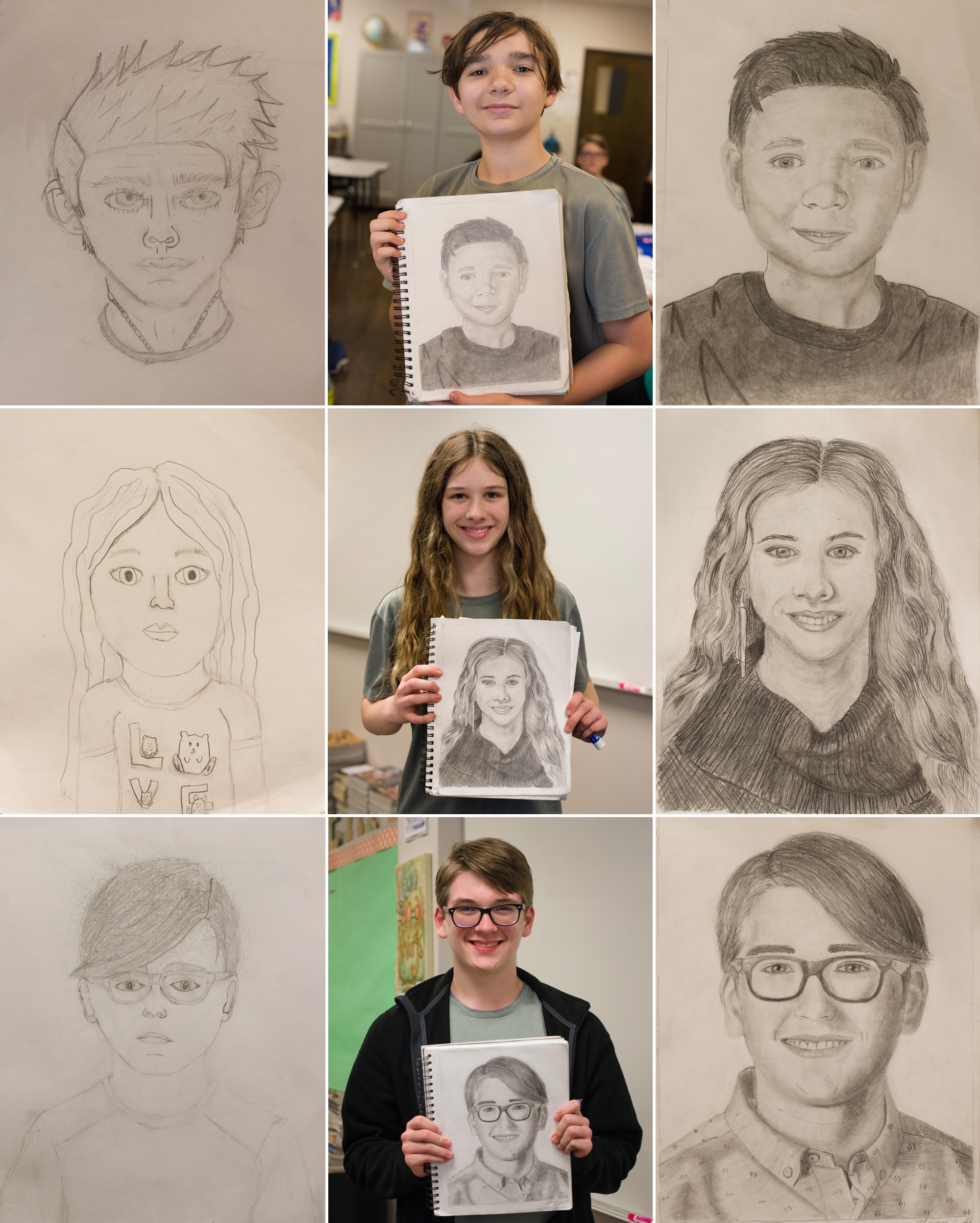 If you'd like to learn more about our art education programs, feel free to

contact us

. We'd love to answer any questions you have!