We are now accepting applications for K-12.
Daily tours available. Learn more about VFCA with a visit.
ABOUT US
Valley Fellowship Christian Academy is a Christ-centered, academically-focused school.  Academic excellence, spiritual awareness and physical soundness combine together to form the basis of our program.
VFCA has been partnering with Christian parents to train up Godly leaders for over 30 years. We provide a well-rounded student body experience that offers opportunities for service to our community, competition through sports, club activities, training in the arts, mission trips, growth in a relationship with Jesus, college preparatory and dual enrollment options to name a few.
Our students consistently score higher in ACT testing and we have a 100% college acceptance rate.   Schools of acceptance include Vanderbilt, UAB, UAH, UA, AU, UNA,  Georgia Tech, Lee University, Oral Roberts University, Mississippi College, Southeastern University and Calhoun Community College.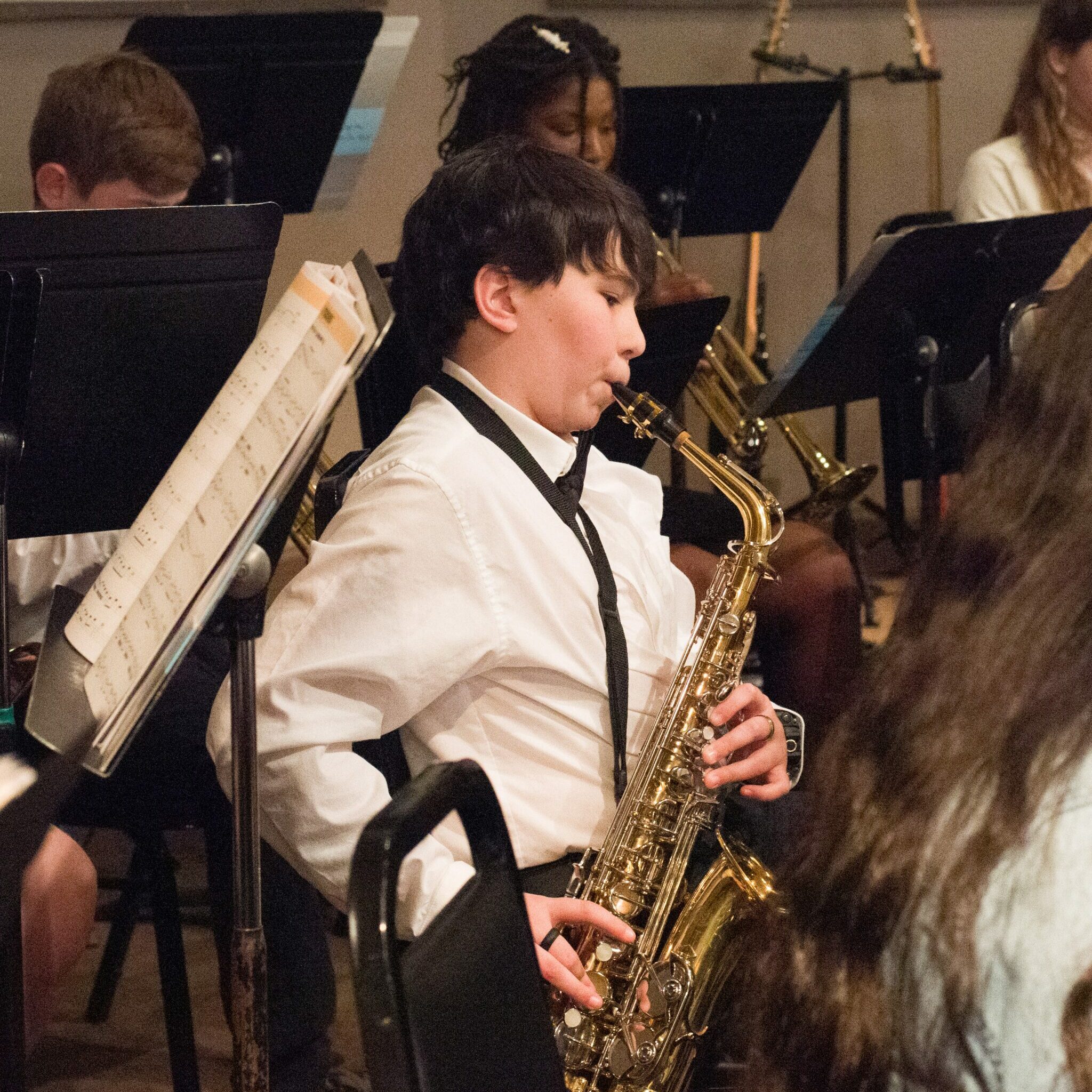 Student life at Valley Fellowship is a rich and vibrant experience
Striving to provide a well balanced spiritual, academic and social well-being, students are encouraged to both serve and participate in and beyond our community. With plenty of room for opportunity, students can engage in  our ever-growing sports, arts, and club-level opportunities.
Make your first choice the right choice.
Few decisions have the lasting impact on your child as that of your school choice. During these formative years, life-long friendships will be made, spiritual formation will take place, and values will be instilled.
Valley Fellowship Christian Academy is here to partner with you in raising your children to be Godly leaders.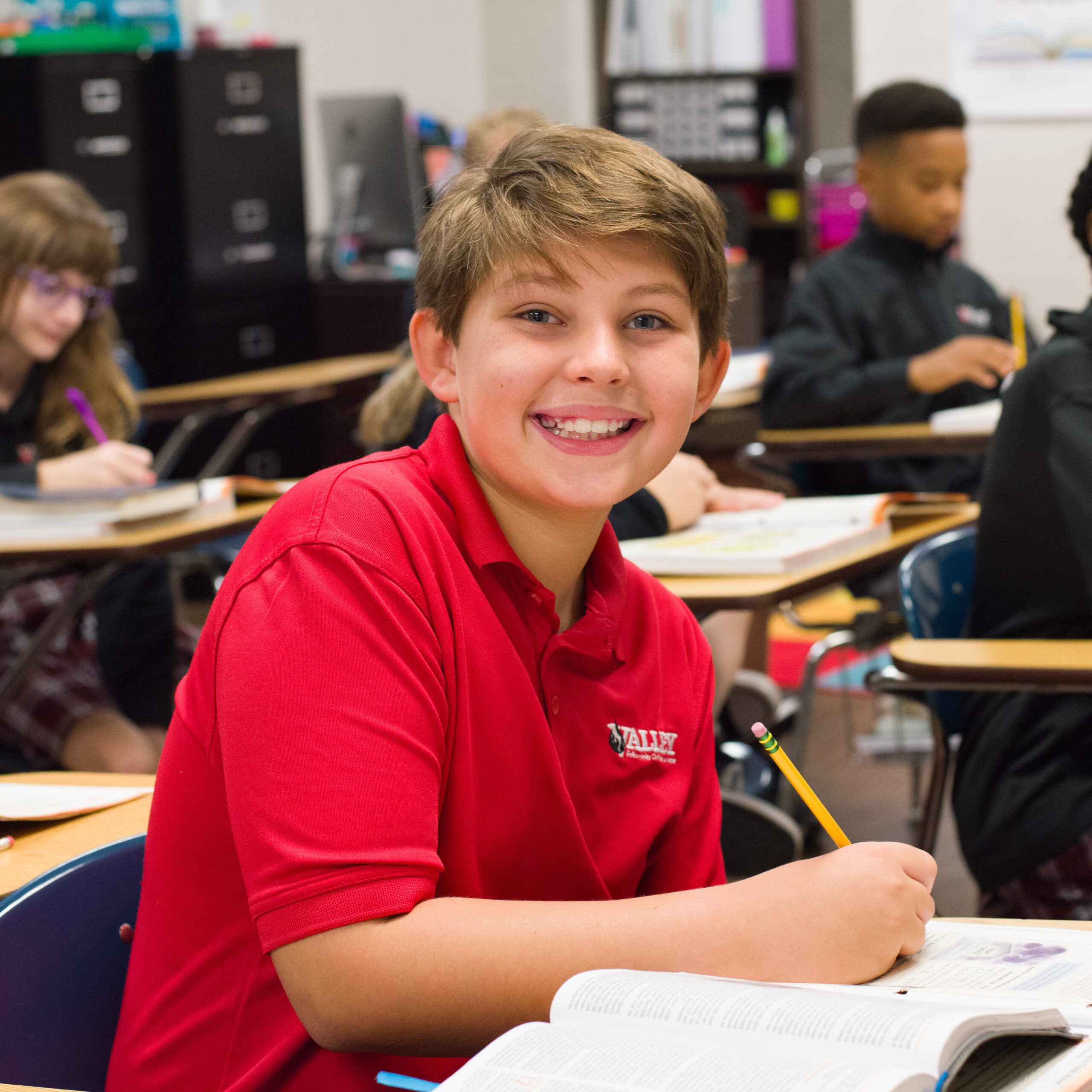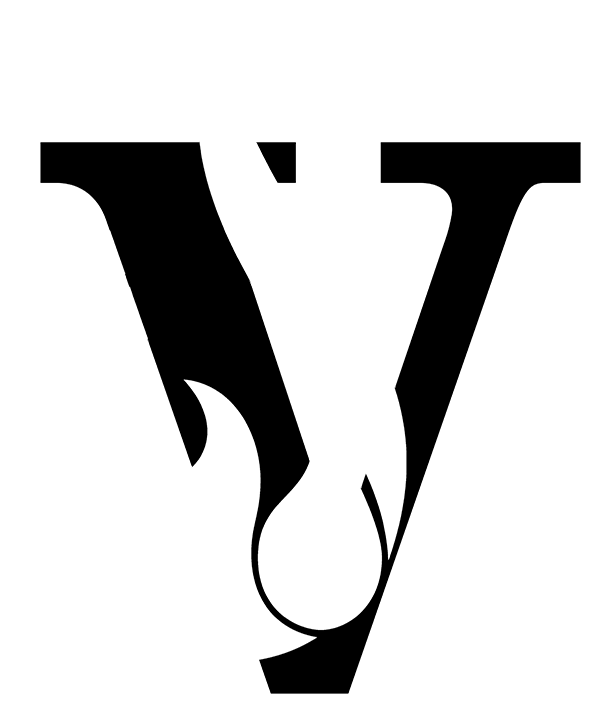 Our Upper School consists of grades 7-12. The Upper School is our middle school and high school combined. The Upper Campus is located on Holmes Avenue at 3205 Holmes Avenue NW, Huntsville AL 35816.
Our Upper School is committed to fulfilling the mission of Raising Godly Leaders in everything we do. Our curriculum at the Upper School is designed to instruct our students to grow in God's Word while also preparing them for college. Additionally, we strive to train our students in spirit and body. In doing this, we are attempting to create a well-rounded Godly Leader who is sound spiritually, physically, and academically.
Our Lower School consists of grades K5-6. Elementary school is one of the most critical times in a child's life. Our staff strives to collaborate with parents to build a strong foundation for these formative years. VFCA offers a rigorous academic program that is A Beka based but is also supplemented with Bob Jones and Saxon Math. Our curriculum and program are designed to give students a well-rounded education. Most importantly, all of our curriculum is Biblically integrated to ensure that we are "Raising Godly Leaders." We have a highly trained staff that is dedicated to seeing each student reach their God-given potential. We also have specialized teachers in the fields of physical education, music and art. Additionally, we have an intervention team that can assist with some special needs cases.
Little Valley Academy serves newborns through K4 and utilizes the A Beka Curriculum to teach and train preschoolers. LVA's attentive focus on the Word of God, along with precise faith-based instruction offered from the A Beka books, provides the strongest spiritual and educational foundation for your child. Our children are taught from a Christian worldview implementing moral character and academic excellence in all areas of life. LVA partners with Christian parents and exists as an extension of the Christian home to help parents fulfill that responsibility. We focus on the holistic approach in all areas of the body, mind and spirit of the child.
VFCA has an established relationship with The University of Alabama Huntsville, Oral Roberts University and Calhoun Community College that allows dual enrollment on an approved basis. Should this be a viable option to meet a particular student need, the administration may give approval for dual enrollment.  All costs and fees associated with dual enrollment are the parent's responsibility.


STAY CONNECTED
VFCA Awards
2009 ICAA School of the Year Recipient.
2009 ICAA Administrator of the Year.
2016 ICAA Teacher of the Year.
2015-2016 ACAA State Varsity Girls Division I Basketball
5,000 Hours Served Annually in local & foreign missions
Over $3 Million in Scholarships Awarded in 2020
100% VFCA Graduates Accepted into College

MISSIONS
VFCA has been committed to local and global outreach since the establishment of the school in1987. The desire of VFCA is to develop a love and compassion for those in need both in our community and around the world. Here you will find information regarding the local and global outreaches that VFCA has been apart of and information about how to partner and support the vision of VFCA Outreach in the future.